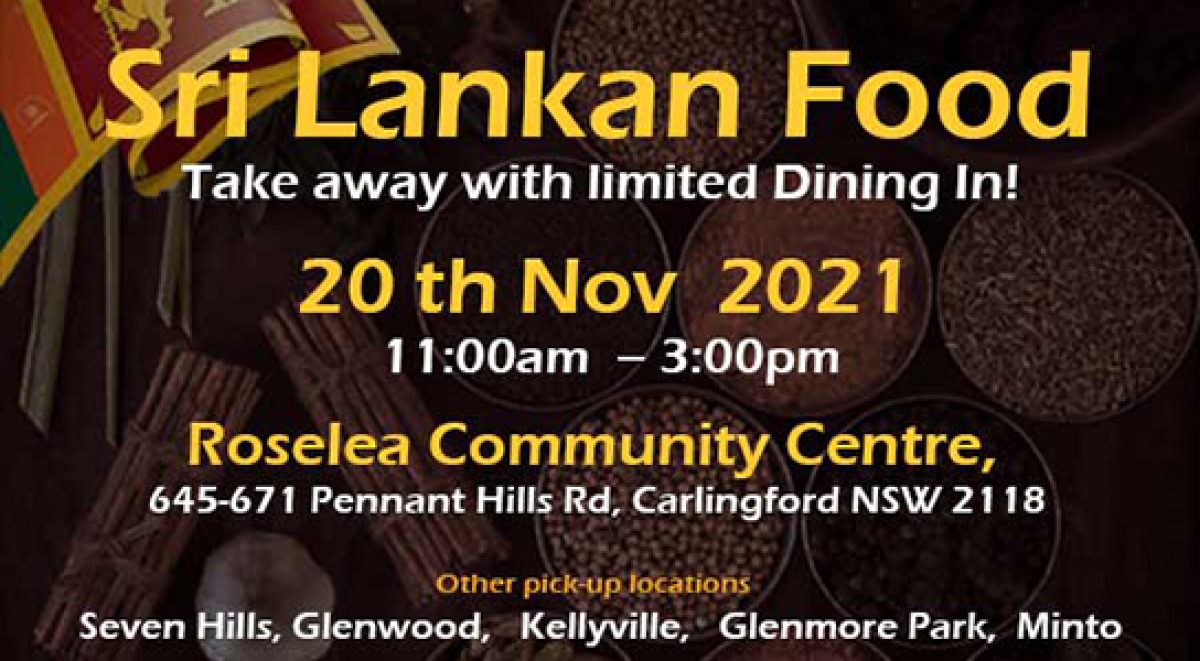 Sri Lankan Food – Take Away with limited Dinning In" hosted by the Sinhalese Cultural Centre (SCC) is on Saturday 20th November, 2021, just few weeks away! This is your opportunity to enjoy great Sri Lankan food, while supporting the Sinhalese Cultural Centre. We kindly request you to place your order  as soon as possible. The details are provided below.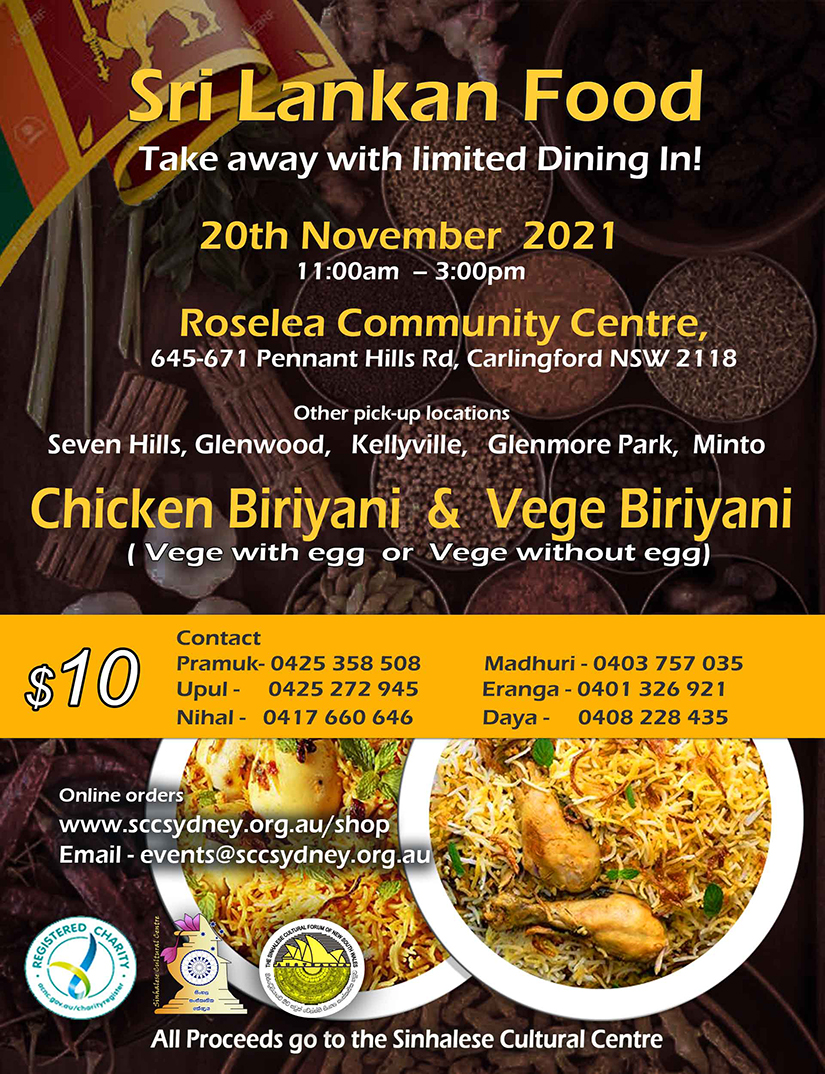 You can choose from the following varieties.
Biriyani (Chicken, Vege with egg or Vege without egg)
All varieties are $10 each.
The pick-up locations and the time slots are as follows.
Roselea Community Centre (11:00am – 12:00noon)
Roselea Community Centre (12:00noon – 1:00pm)
Roselea Community Centre (1:00pm – 2:00pm)
Roselea Community Centre(2:00pm – 3:00pm)
Seven Hills (12:30pm – 2:00pm)
Glenwood (12:30pm – 2:00pm)
Kellyville (12:30pm – 2:00pm)
Glenmore Park (12:30pm – 2:00pm)
Minto (12:30pm – 2:00pm)