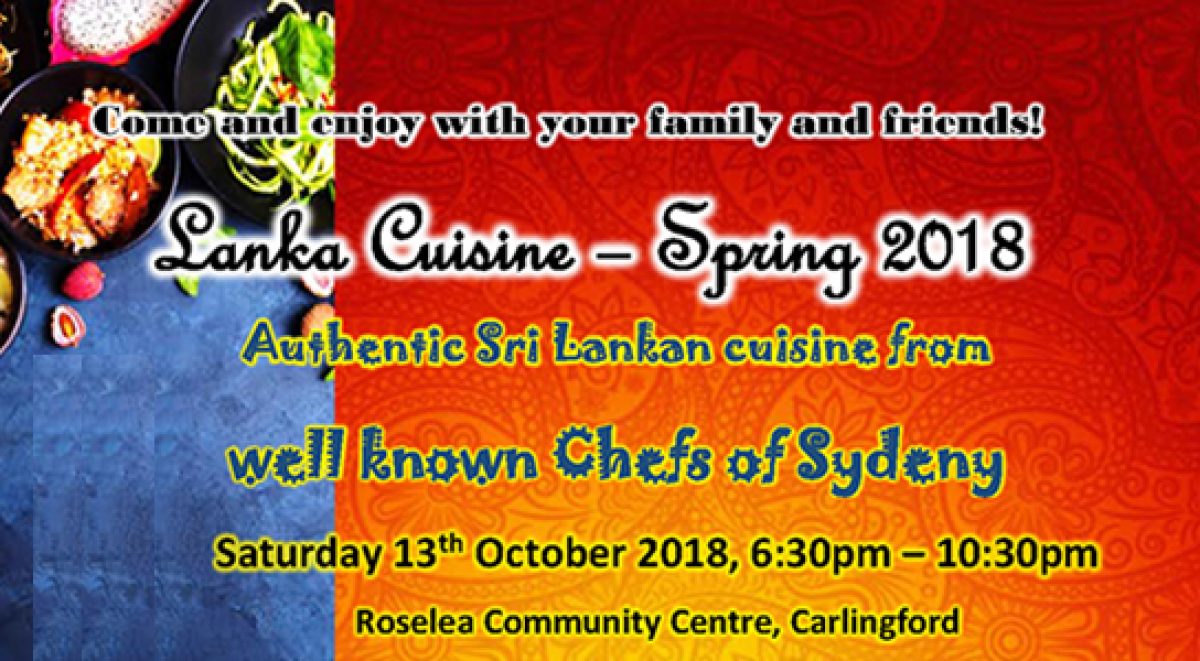 The Sinhalese Cultural Centre hosts Lanka Cuisine – Spring 2018 on 13th October 2018, at Roselea Community Centre at 6:30pm-10:30pm. This is your opportunity to enjoy authentic Sri Lanka cuisine with your family and friends.
Great food! Calypso Music by Sydney's Best! Come and Enjoy!
Call us to book your seats or book online!
To buy tickets online Click Here.